---
Taurus Bailey
Attorney Taurus Bailey is not only a lawyer but a competitor. For many years, he competed nationally in Judo and Shotokan Karate. He is also a competitive chess player, and is dedicated to exposing children to the world of chess and business.
He has been an attorney since 2002 and practices in the United States Federal Courts, as well as the State of Tennessee. He also is a Staff Attorney to the Mayor of Memphis. His family founded the National Civil Rights Museum at the Lorraine Motel, and both the civil and criminal courthouses are named for his uncle and father, respectively.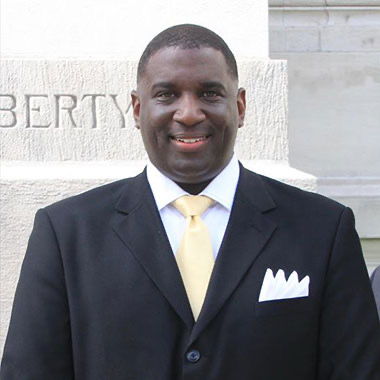 ---
Ken Mask
Ken Mask MD is an experienced businessman that has written for medical journals including: The Annals of Thoracic Surgery; Surgical Rounds; Journal of Thoracic and Cardiovascular Surgery and The Australian Radiological Journal. Popular mainstream magazine writing has included "The Source" and "Offline." Ken practices medicine and has recently devoted energies to penning detective fiction novels and children's books as well as film making. The recent motion picture project entitled "The Opera Game" was just released and the short film "Building Minds with Chess" also comes from Ken's creative brain. His charitable work includes being the founder of the New Orleans based "Books To You" organization which distributes books to children.
---
Greg Ward
Greg Ward MD is a Physical Medicine and Rehabilitation physician, graduated from the Medical College of Ohio ("University of Toledo College of Medicine") where he received numerous awards. He served as Chief Resident at Rush University in Chicago, Illinois during his residency. During his professional career, Greg has published several articles in the Archives of Physical Medicine and Rehabilitation and other journals as well as presented several nationally and internationally, including in Cairo, Egypt. Ward has also served as a medical correspondent for the Weather Channel, a co-producer and co-host for a Louisiana medical talk show, "The Heath Show." He is board certified by the American Academy of Physical Medicine and Rehabilitation and the American Academy of Pain Management. He is licensed to practice medicine in Florida, Georgia, Illinois and Louisiana.
Dynamic, Ward is also a professional percussionist and jazz enthusiast. He has performed and recorded professionally with numerous musicians, including Dizzy Gillespie, Bill Baron, Ed Blackwell, Wess Anderson, and Herlin Riley and have performed at Snug Harbor in New Orleans Lincoln and Jazz Center in New York. His love for music was developed at Wesleyan University located in Middletown, Connecticut where he earned a Bachelor of Arts in Bio-Psychology with a minor in Ethnomusicology. Greg also holds a big passion for chess and to nurture young chess talents.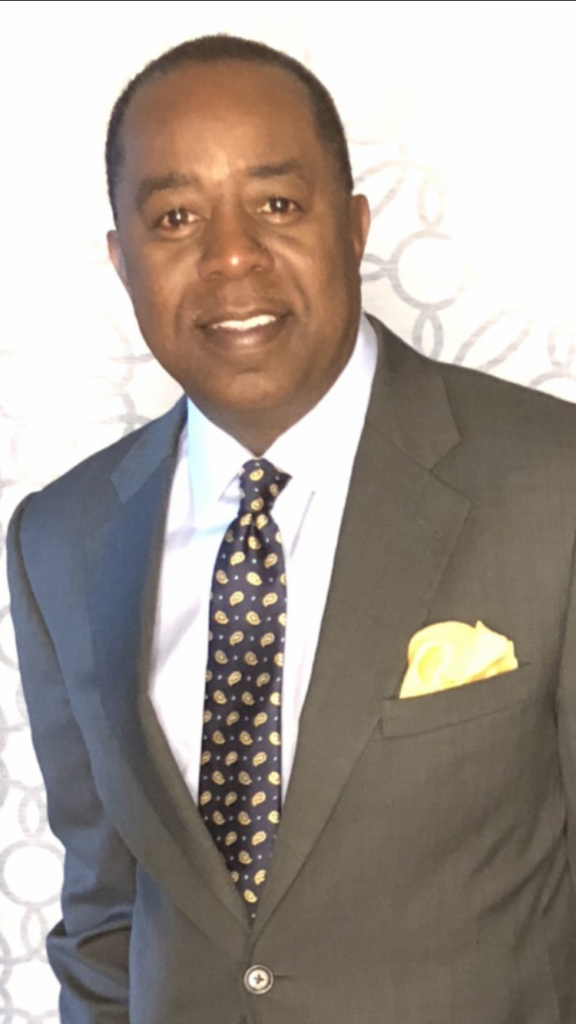 ---
Lisa Batiste
Lisa is an experienced executive with demonstrated skills in program and project management, branding and marketing. She is currently the CEO of TH Montano Development Consultants and have been working for many years with building up start-up and growth organizations in both the non-profit and for profit sectors. Lisa has a big passion for helping others, something that is shown in her many engagements in large non profits like Rotary, Haart and the Catholic Charities Adoption Services where she is a board member. She also used to be Systemwide Director of Grants and sponsor programs at Alliant International University.
Outside work and her non profit engagements she has a fashion interest and is really looking forward to improve her chess skills together with talented kids from the program.
---
Matt Dillon
Matt Dillon is the Founder of the Washington Square Park Foundation for the Arts, LLC. He is the CEO of the MMD Music Group, LLC and Partner of Dat's Funny Productions, LLC. These companies are involved with exposing emerging artists in music, film and the arts to the world.
His current and former clients include:
Wynton Marsalis – Jazz at Lincoln Center
The City of New Orleans
The New Orleans Jazz Orchestra
The Barbados Classical Pops Festival
The Danny Barker Festival
The Treme Festival
Former U.S. Senator Mary Landrieu
Before devoting his work full-time to the these endeavors, Matt toured extensively to over 60 countries with the New Orleans Jazz Orchestra and many prominent New Orleans musicians. Over the past 25 years he has also worked on many films and Television shows including Malcolm X, A lesson before Dying, Skeleton Key, Cirque du Freak, Business Meets Chess and Kids, Griffin The Dragon, Runaway Jury, Treme and Kville, to name a few.
Matt is currently producing the Washington Square Park Music Festival in the historic Faubourg Marigny neighborhood of New Orleans. This is a festival which over the years have paid homage to Ray Charles and Al Jarreau. Next year he is planning tributes to Nina Simone, Allen Toussaint, Tina Marie, James Brown and Bob Marley. Dat's Funny Productions, LLC has Matt teamed up with Academy Award winning Director Fisher Stevens and Clarence Otis to co-write the dramady "Johnny Blue" about an manager of entertainers in New Orleans who is lovable but always seems to get in trouble. Attached as lead actor to this project is New Orleans native Anthony Mackie.
---
Pontus Carlsson
Is an experienced Colombian born chess Grandmaster and player of the Swedish National team. He is a 10 folded Swedish Champion and has won numerous international tournaments in for example Spain, Sweden, Norway, Hungary and Czech Republic. Carlsson is also a two folded Swedish Junior champion as well as a former Nordic Junior Champion. He is the only one in history that has won the rapid tournament Tusenmannaschacket (1000 participants) three times. Apart from being a chess Grandmaster he is also an experienced businessman and economist with his speciality in marketing, corporate strategy and investments. He also coaches top Business Schools and companies in how chess thinking can be used in business which is his own twist of corporate strategy.  Pontus has a well known big heart for young players and loves to teach them and to see them develop both on, and off the board. He is also an avid soccer supporter and even used to play in the highest junior league in Sweden when he was younger. A funny fact about Pontus is that he is fluent in 7 languages.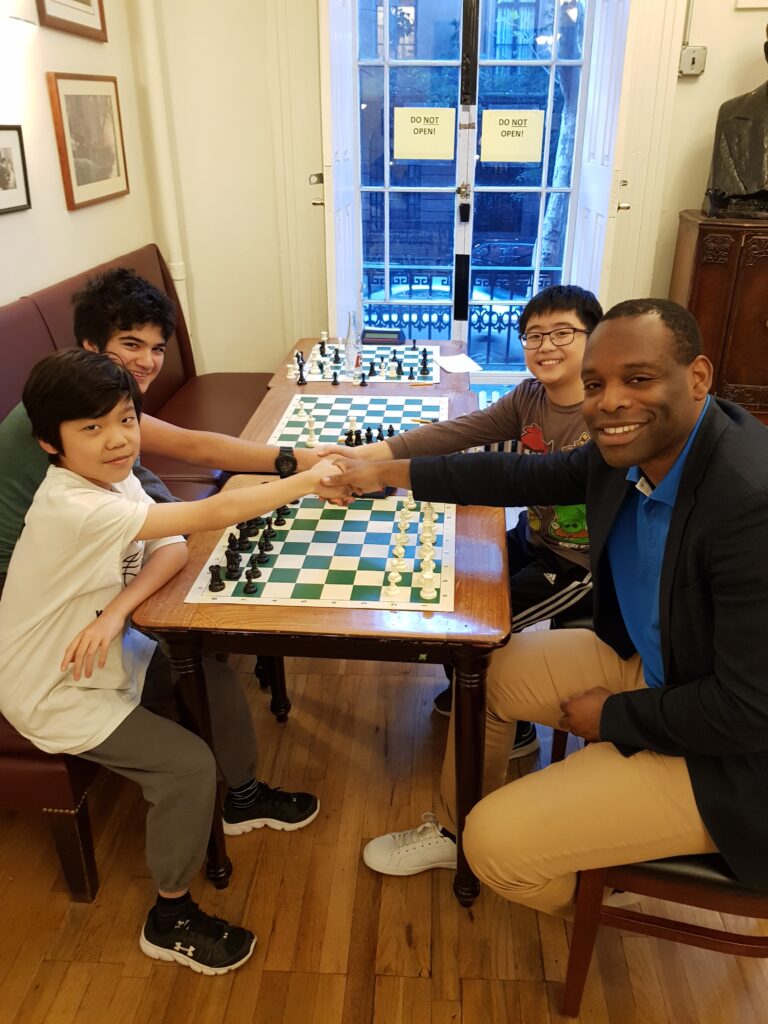 ---