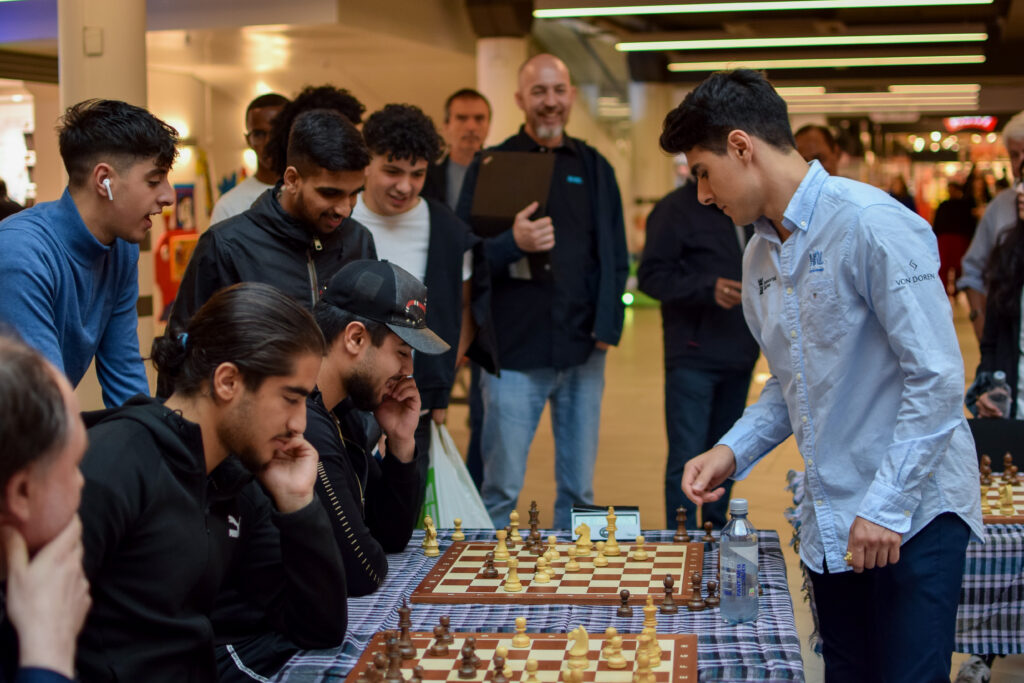 As a part of the project Chess for inclusion Norways nr 2 Grandmaster Aryan Tari came to the shopping mall Stovner Senter in Oslo and took on 60 players in a simultaneous exhibition. Aryan showed his high level and won all games apart from one that he lost on time against the former Norwegian international WFM Sylvia Johnsen.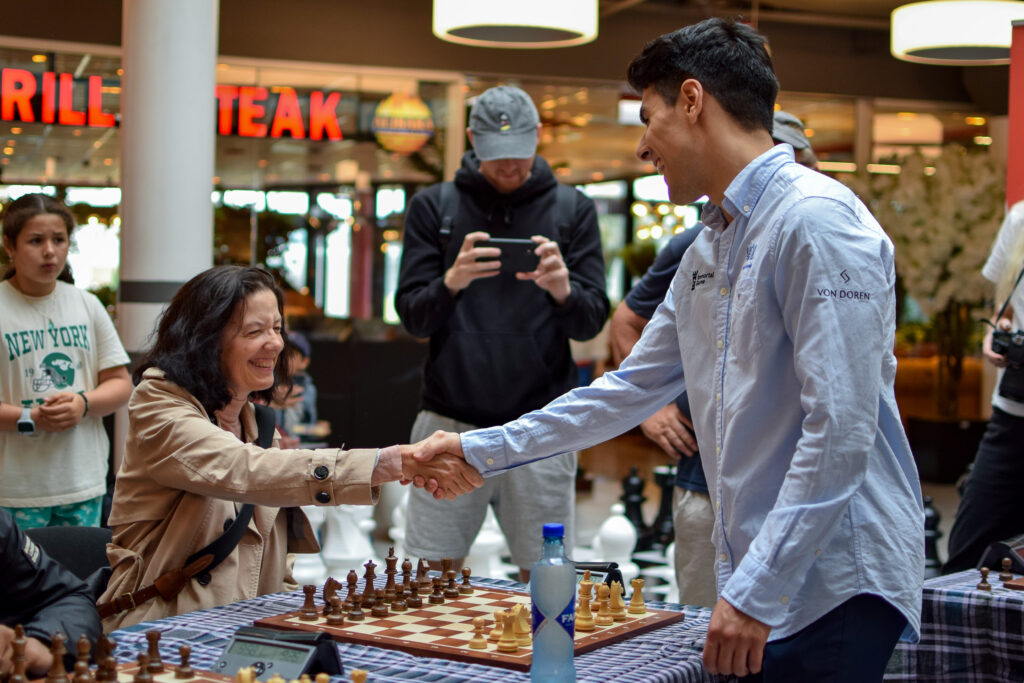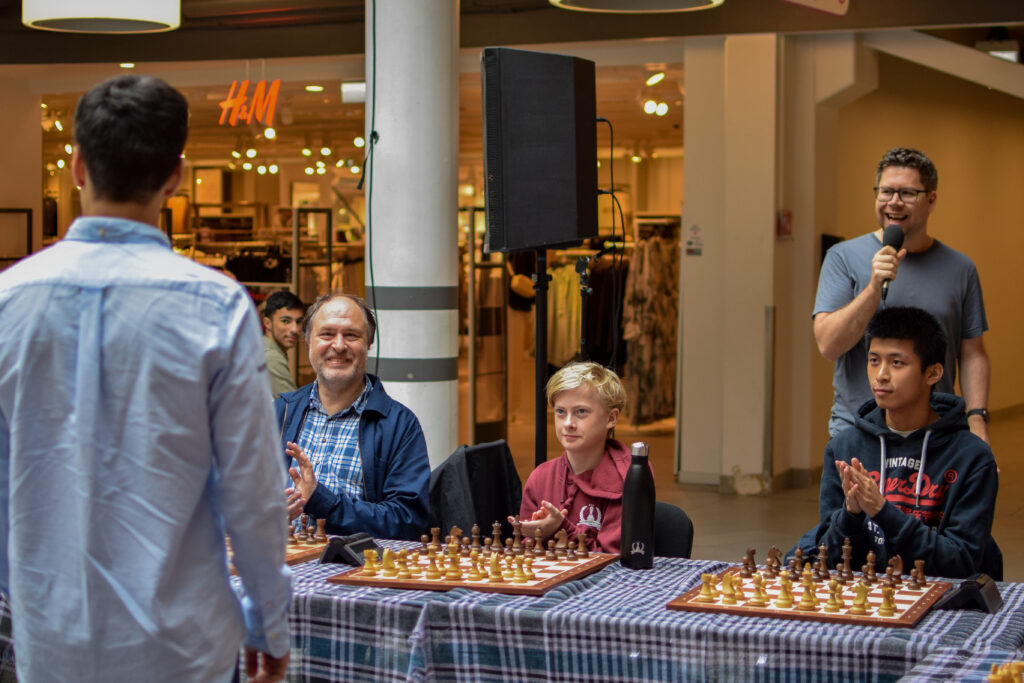 Aryan also challenged the visitors in handicap blitz where he had as little as 45 seconds on the clock against 5 minutes for the challengers.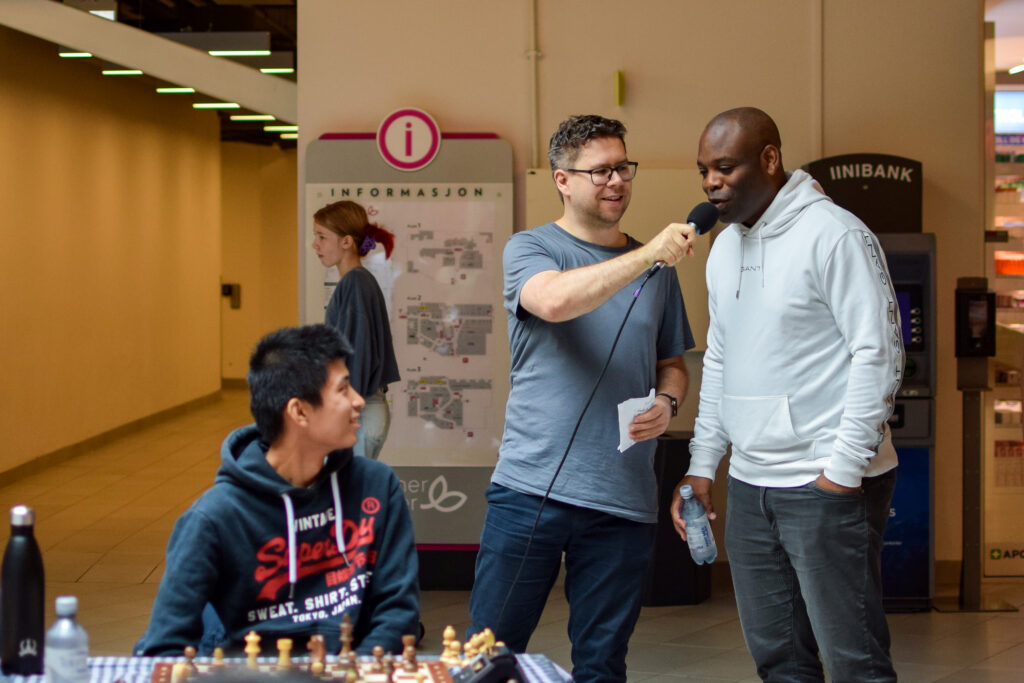 Many people tried their luck but Aryan were ruthless and just kept on winning.
Even the commentator and TV expert Grandmaster Jon Ludvig Hammer tried to help out by motivating the challengers and changing the rules so that Aryan had to play two players at the same time with only 1 minute on the clock.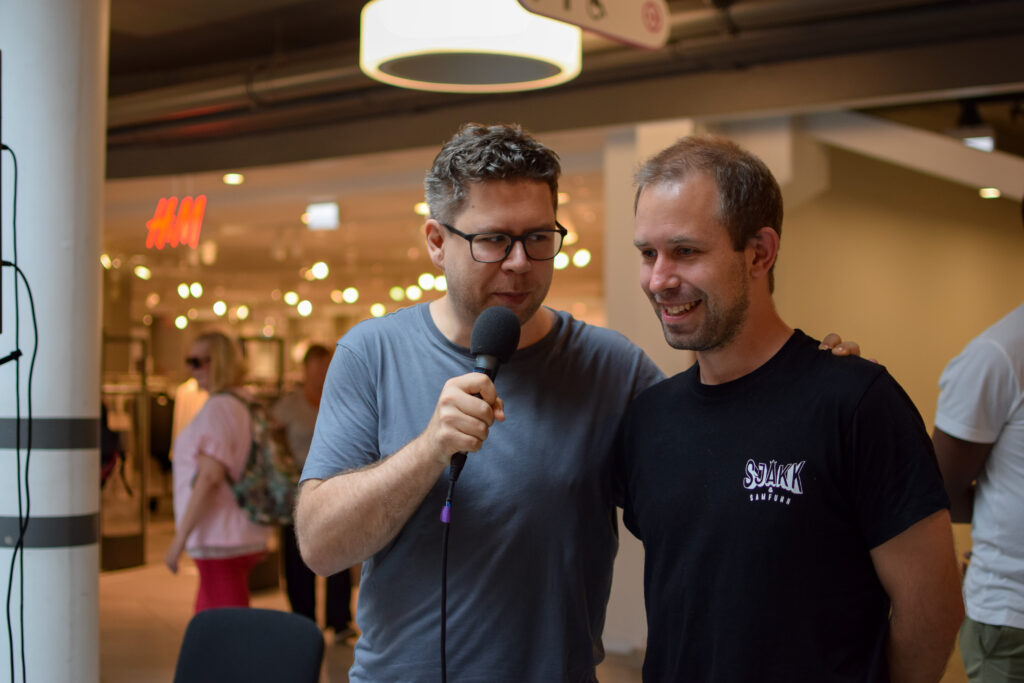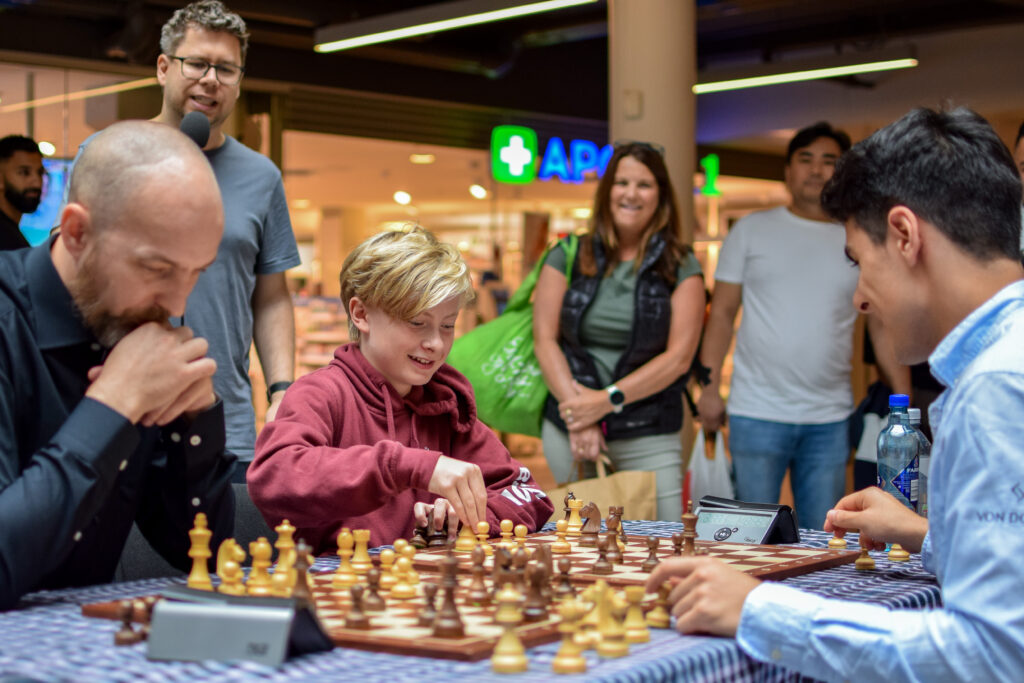 And that eventually led to a defeat when 12 year old Fredrik managed to win a game and himself a voucher at Stovner Senter. Well done Fredrik!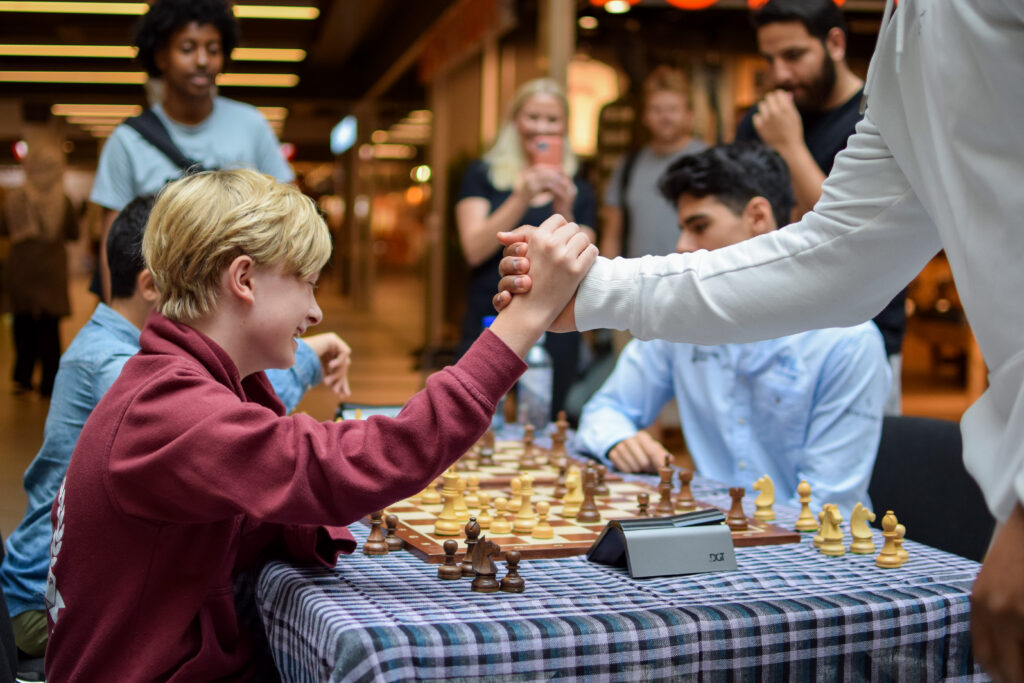 Some media houses attended the event to write about it and do interviews. One reporter even decided to take a seat and challenge Aryan to a game.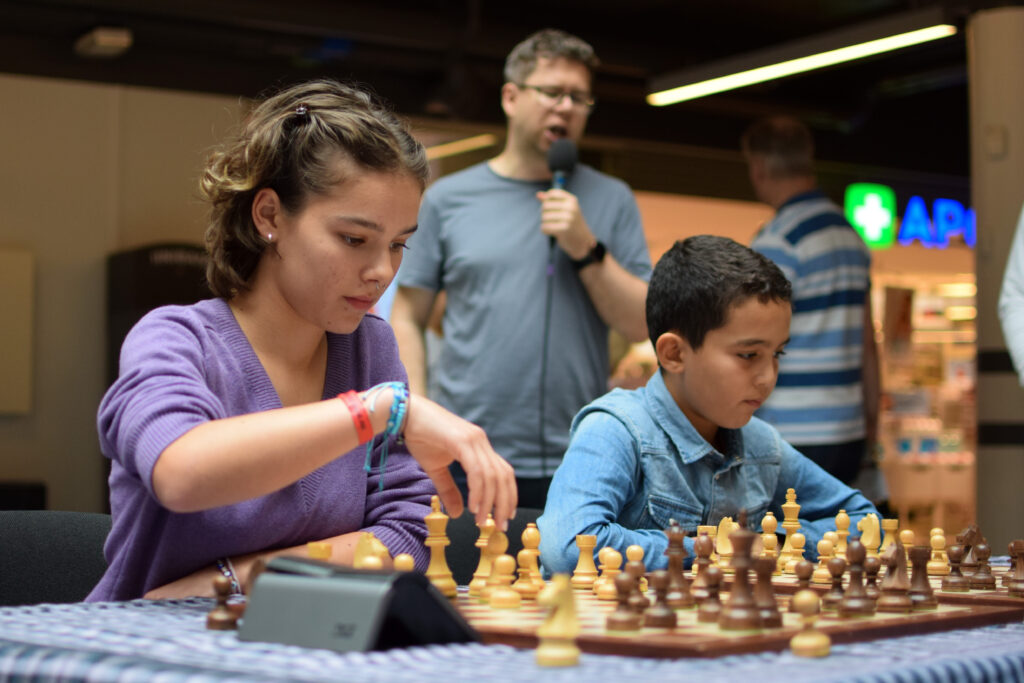 Apart from the exhibition by Aryan Tari there was also a tournament held at the Deichman Library that attracted participants of all ages and from very different backgrounds. All participants won a nice meal at the local restaurant Alibaba.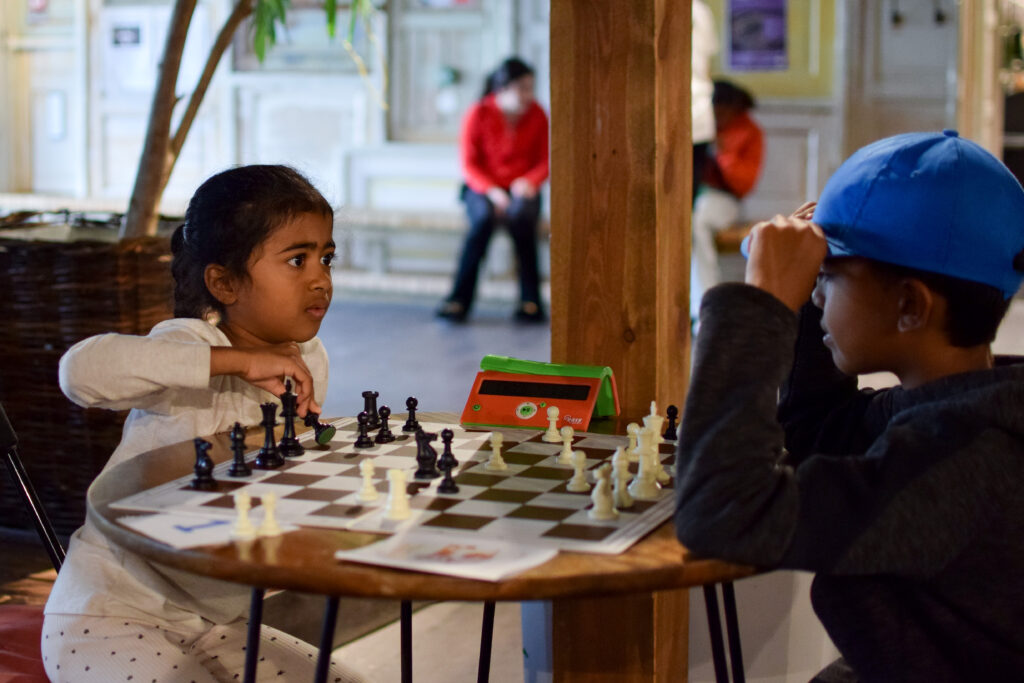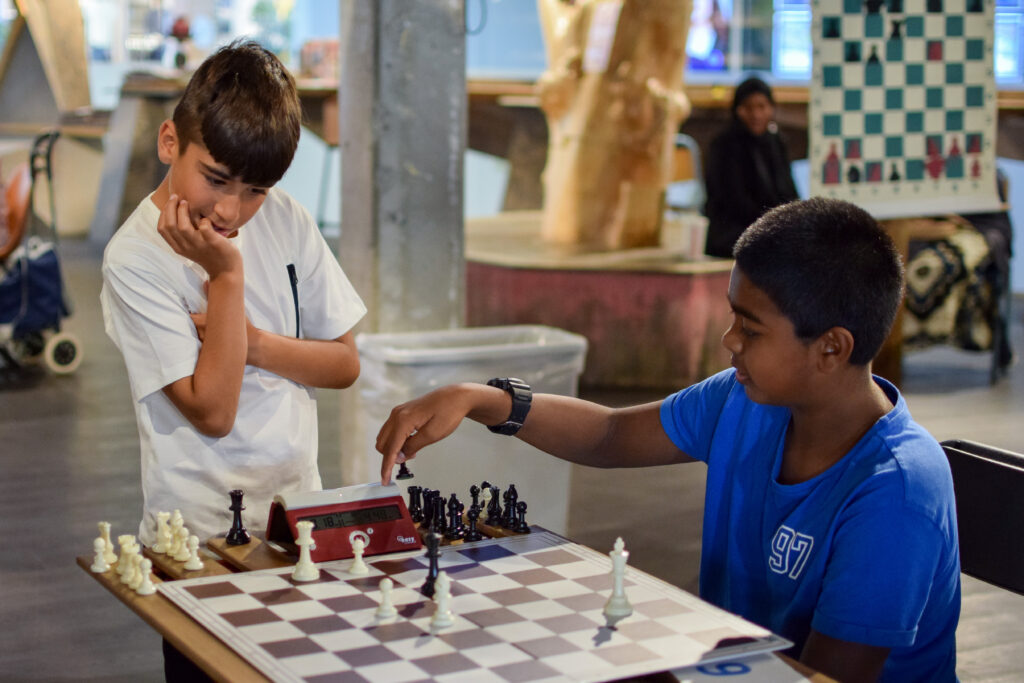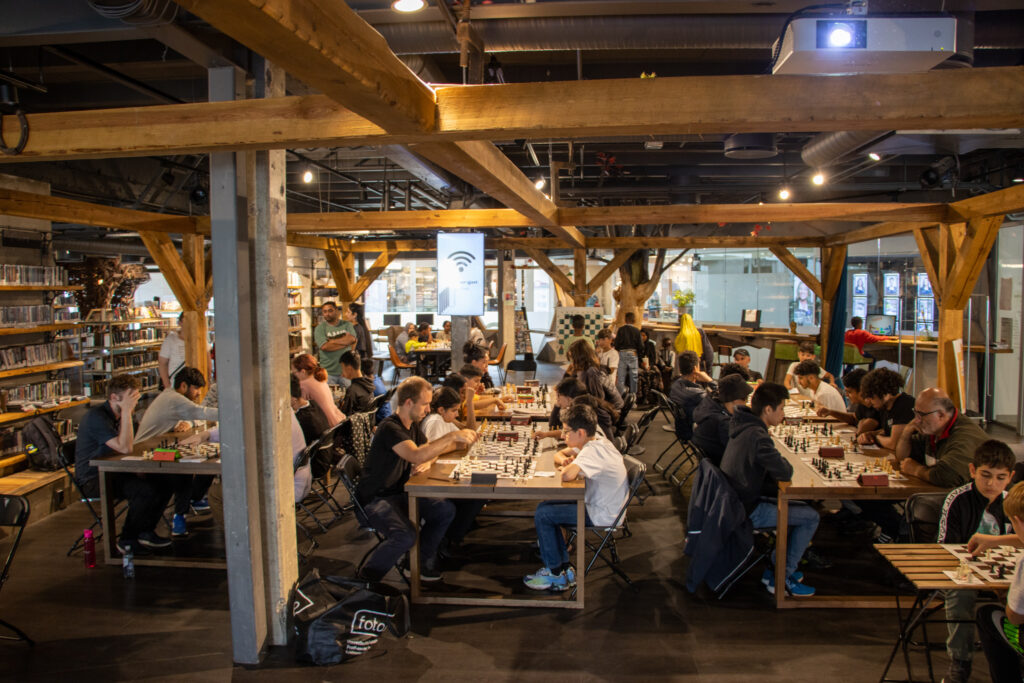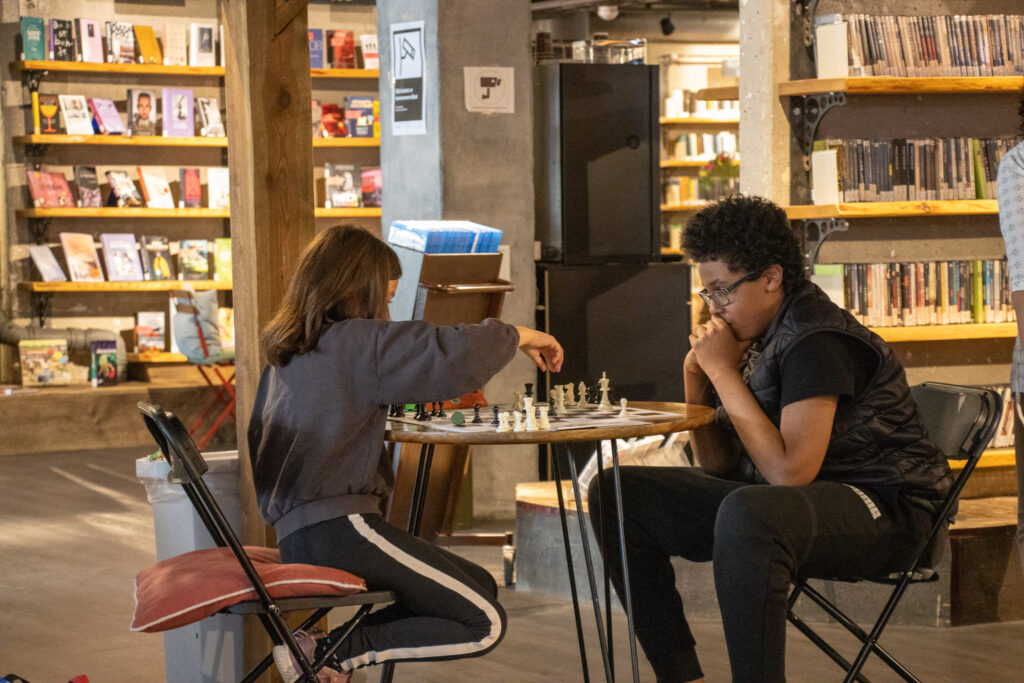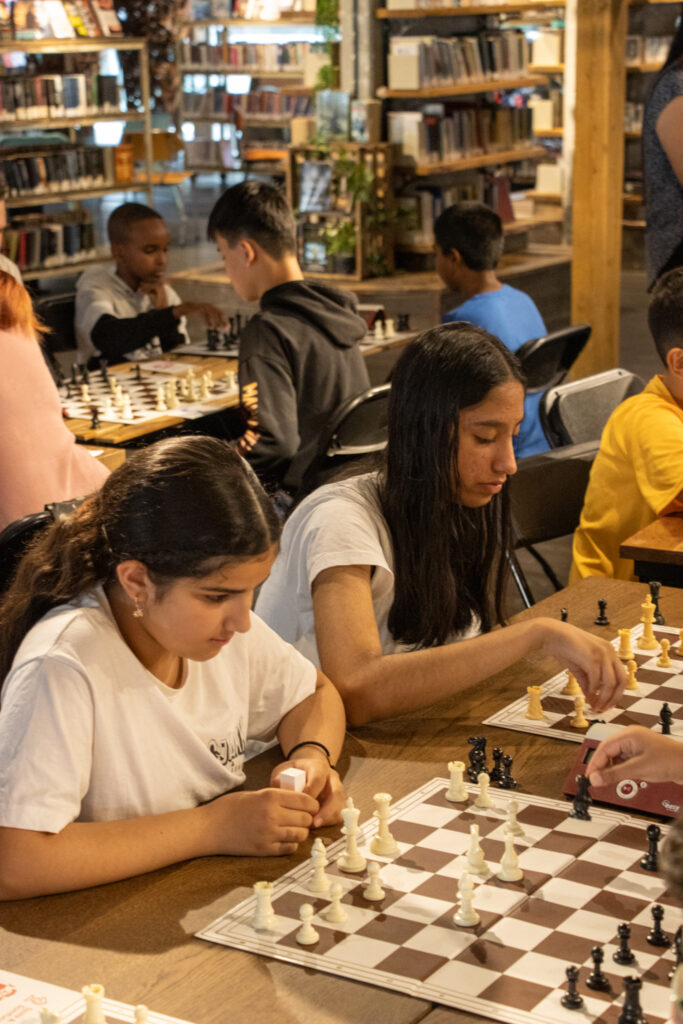 A great day and we could not have done such a great job without our young staff that all did an amazing job. And by the way this is their first job! A big thank you to our partners the Norwegian Chess Federation, Vestli Chess Club, Stovner Senter and Deichman Stovner.